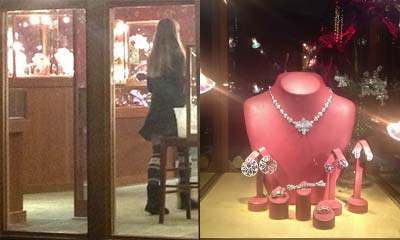 Welcome to our shop! For over 35 years, our team of ten talented, eclectic designers and craftsmen have helped customers from all over the world with their precious jewelry. We truly care about our customers, and offer the full range of services relating to Fine Jewelry.
We offer custom design via CAD, hand carved wax, or hand fabrication. We have gemologists on staff to appraise your jewelry, as well as expert jewelers for repairs. We also offer on site diamond setting, laser welding, casting, engraving, antique restoration , pearl drilling and restringing, re-cutting of diamonds and colored gems….all under one roof! Our technicians are working every day to answer questions and engineer your ideas into a wearable reality!
Whether you shop online or in person, we are a caring group of top notch professionals well stocked in the latest designs as well as expertise.
Diana Michaels offers free parking for your convenience while you are shopping in our store.
---
Watch our master craftsman at work!